Alarm contractor insurance helps protect your business while you keep others safe.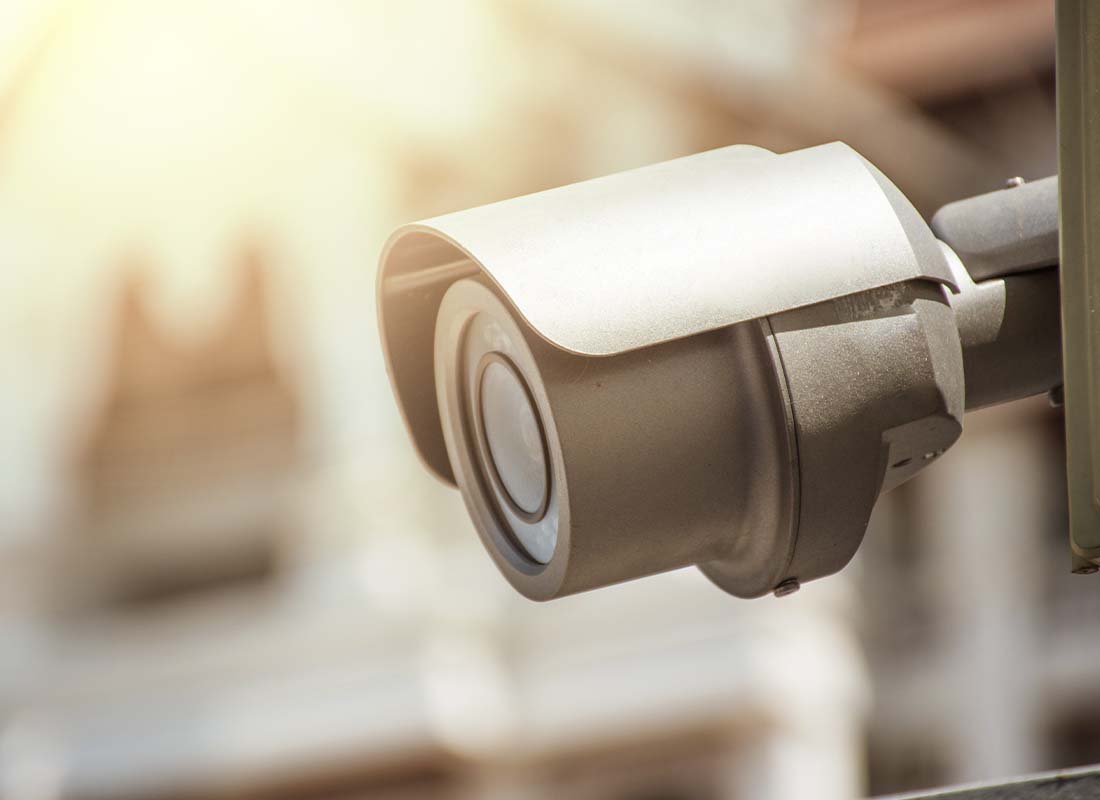 Your customers trust in you, protect your business with alarm contractor insurance.
What coverage do alarm contractors need?
Alarm contractors may have a variety of focuses. These include everything from alarm installers to alarm monitoring centers, as well as those specializing in either security or fire alarms. One of the most important coverages that alarm contractors need to have is professional liability insurance. If you are held responsible for financial losses due to your errors or omissions, this would provide coverage. You also need general liability insurance, which may provide coverage for bodily injury or property damage caused by actions or negligence related to your work as an alarm contractor.
Real-world risks alarm contractors face.
As an alarm contractor, you spend a significant amount of time at your customers' properties, opening your business up to a number of risks. For example, if you are at a customer's home installing an alarm system and your equipment falls and injures someone or damages their property, they could file a lawsuit. In addition, because alarm contractors are on the road a lot, the risks of getting into an accident with a company vehicle are real. Also, the alarm equipment you install or repair could fail to function as intended, resulting in theft, property damage, or fire without the customer being warned by their faulty alarm system. Here are some examples of coverage options you may want to consider:
Business Auto
Business Owners Policy
Commercial Property
Crime Insurance
Cyber Liability
Errors and Omissions Liability
General Liability
Professional Liability
The business side of the alarm contractor industry.
Your alarm contractor business may vary in size from one employee to dozens. Either way, it's still a business and you'll need business insurance coverage to match. Like any business, a business owner insurance policy (BOP) is essential, as it combines commercial property and general liability insurance. Another important coverage to have is workers' compensation insurance in the event that an employee is injured while on the job. Cyber liability insurance is important to have as well depending on the type of secure information you have about your customers. And business auto insurance is a necessity for company vehicles when traveling to and from job sites. Crime insurance can also be useful to safeguard your business if an employee steals from your customers.
Are you looking for alarm contractor insurance to protect your alarm installation or alarm monitoring business? Contact us to learn more and discuss your options.
Step 1

Fill out the form.

Step 2

Review your options with us.

Step 3

Get the coverage you need.
Alarm Contractor Insurance Quote Request
"*" indicates required fields