Arborist and tree service insurance helps keep your business protection trimmed and pruned.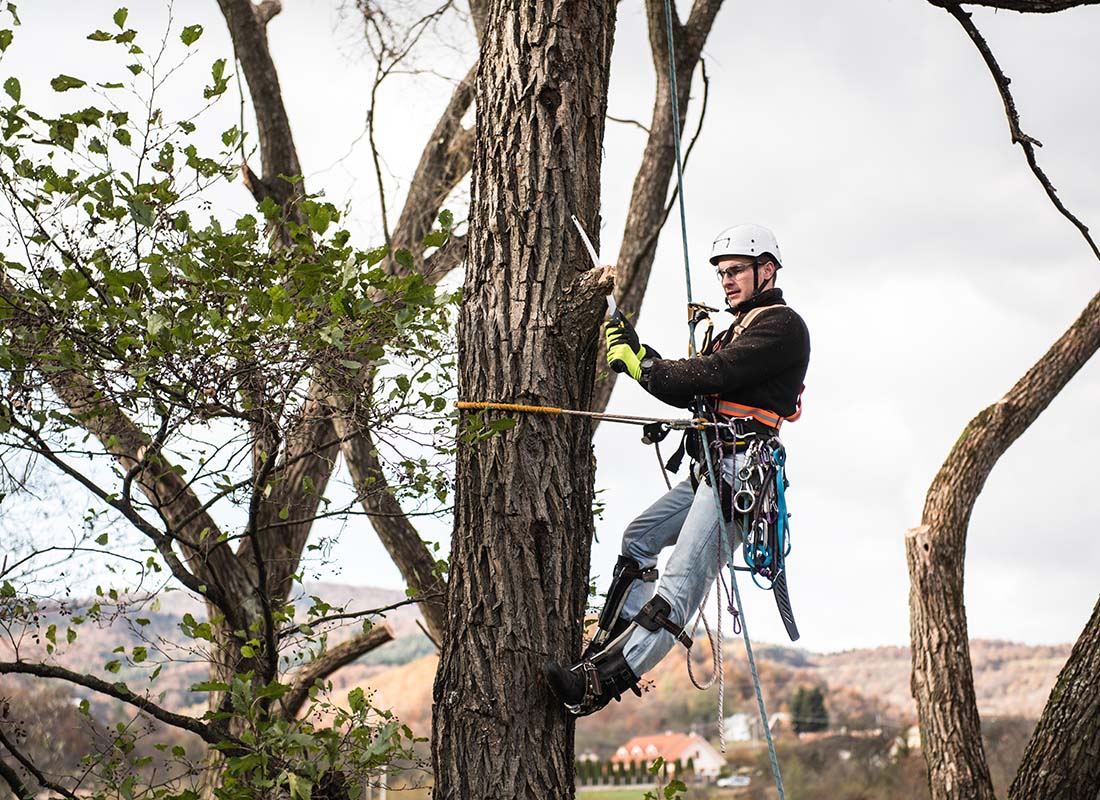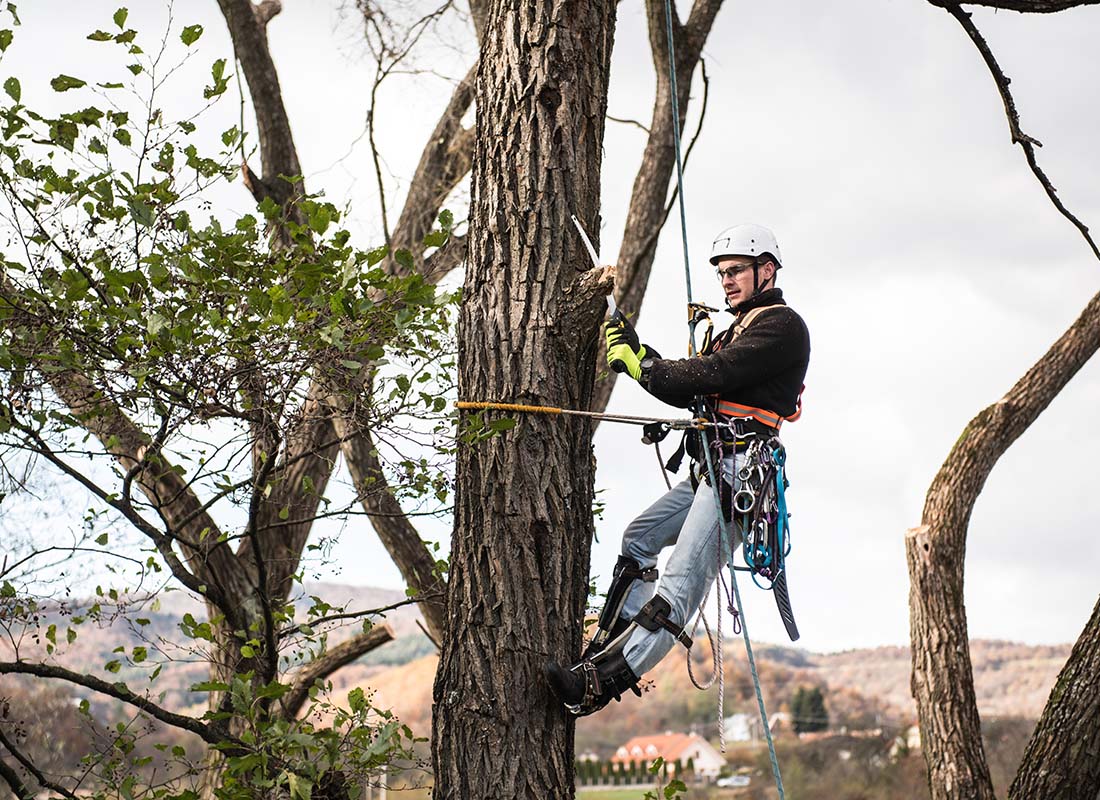 Cover your business from the ground up with arborist and tree service insurance.
Your work involves a lot of travel and equipment.
Whether you're a certified arborist or a tree servicer, your job requires you to travel out to job sites with your equipment in tow. What happens if that equipment gets damaged while you're on the road? That's where an inland marine insurance policy comes in. It may help protect your tools and instruments while you're on the job site and traveling between locations. It's a key part of your arborist and tree service insurance coverage.
Working as an arborist or tree servicer is dangerous.
There's no denying the work you do is dangerous, which is why having a comprehensive arborist and tree service insurance policy in place is important. When you're high up in the trees, anything could go wrong, which could result in an injury to you or your employees. You'll need workers' compensation insurance that specifically covers arborists and tree work to help make sure your employees get the compensation they need. Here are some examples of other coverage options you might want to consider in your arborist and tree service insurance policy:
Business Auto
Business Income
Business Owners Policy
Commercial Property
General Liability
Inland Marine
Professional Liability
Workers' Compensation
Tree work doesn't just pose dangers to your employees.
Just like anything can happen to your employees while on the job, anything could happen to your clients too. Say you're working on a tree and a heavy branch gets away from you, crashing into your client's house and breaking several windows. You're liable for that damage. The same applies to any injury your client might accidentally sustain from your work. A general liability policy may help protect you against loss due to injury or damage, which is why it's a cornerstone of a comprehensive arborist and tree service insurance policy. For tree service workers who aren't certified arborists, a general liability policy is especially important if damages result from mistakes made by you or your employees.
The business side of arboriculture and tree servicing.
If you're an arborist or a tree servicer, there are some basic insurance coverages you'll want to consider. Business auto insurance is an important coverage considering the amount of traveling you do, as it offers protection in the event that a vehicle used for business purposes is involved in an accident. A business owners insurance policy (BOP) is also something to consider since it combines the protection of commercial liability and commercial property under a single policy.
Interested in arborist and tree service insurance for your business? Contact us to learn more.
Step 1

Fill out the form.

Step 2

Review your options with us.

Step 3

Get the coverage you need.
Arborist and Tree Service Insurance Quote Request
"*" indicates required fields