Architect insurance helps protect you from the first sketch to the finished product.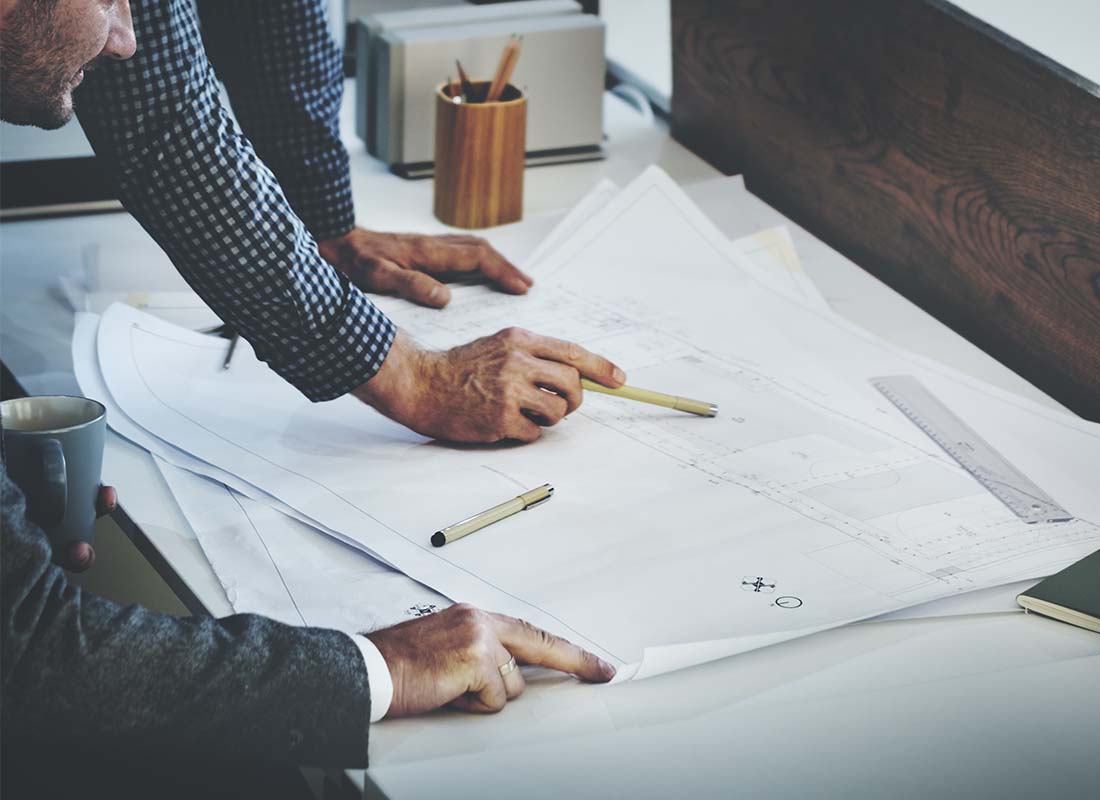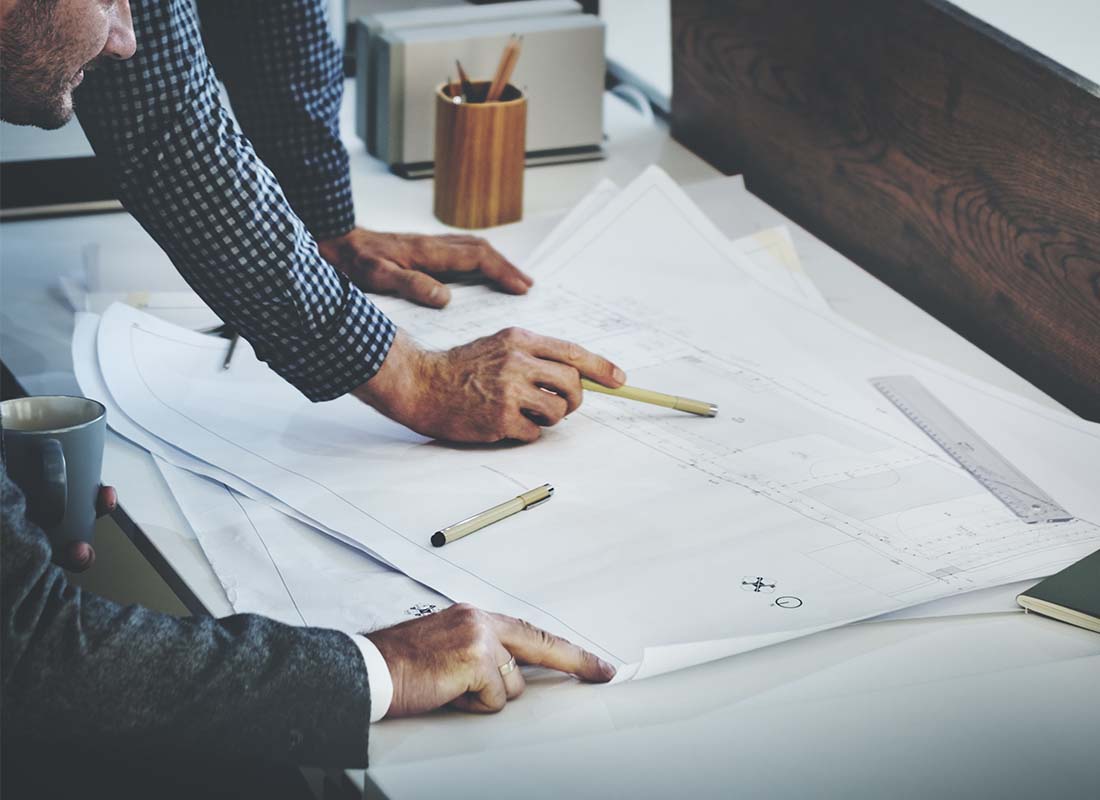 Don't let your business topple. Get architect insurance for coverage from start to finish.
Architects need professional liability insurance coverage.
Professional liability insurance is one of the most essential coverages for architecture professionals and firms of all sizes. It offers protection from actions or events that the designer could be held liable for. Examples of this include negligence, errors, or omissions during the course of a project, as well as miscommunications between the designer, client, and contractor. All of these can lead to devastating lawsuits, especially because of the strict standards you are bound to with the contracts you have with clients and contractors.
Why every architect should have insurance.
For some architects, insurance isn't a priority. Some believe that they don't have enough risk based on the scale of the projects they design. Others might be just starting out or managing a small architecture design firm that doesn't have much in terms of assets. And some don't see the need when their clients don't make it a requirement. The truth is that every architect, no matter what types of projects they take on, needs insurance. It only takes one lawsuit or incident to shutter your business if you don't have the right insurance in place.
  What does architect insurance cover?
Typically, an architect insurance policy might include business auto, general liability, pollution, property damage, and workers' compensation insurance.
  How insurance can protect architects from lawsuits.
With a professional liability policy, also known as errors and omissions liability insurance, you may get coverage for legal costs associated with negligence or when failing to provide services.
Real-world examples of the risks architects face.
It's more than just designing buildings, it's about what happens during and after a project is completed. For example, something as simple as a miscommunication between the client or the contractor can result in incorrect estimates on the cost of materials and you could be held liable for negligence. Another, more serious risk, is if the structure is damaged or destroyed due to a design flaw. As the designer of the building, you have a responsibility for the safety and well-being of people who use it. While the risks vary from minor to major, it's necessary to have enhanced protection when it matters.
The business side of being an architect.
Depending on the size of your architecture design firm, whether it's just one architect or a large team, there are some coverages that all businesses need. One type of coverage is a business owners insurance policy (BOP), which combines business property and business liability coverage under one policy. Another insurance solution that architects should have is general liability insurance. This helps protect your business in case of injuries or damages caused by your business in the course of operations.
If you are an architect, you need to consider an architect insurance policy. Contact us to go over your business needs and coverage options.
Step 1

Fill out the form.

Step 2

Review your options with us.

Step 3

Get the coverage you need.
Architect Insurance Quote Request
"*" indicates required fields