Floral shop insurance that's designed to help your business bloom.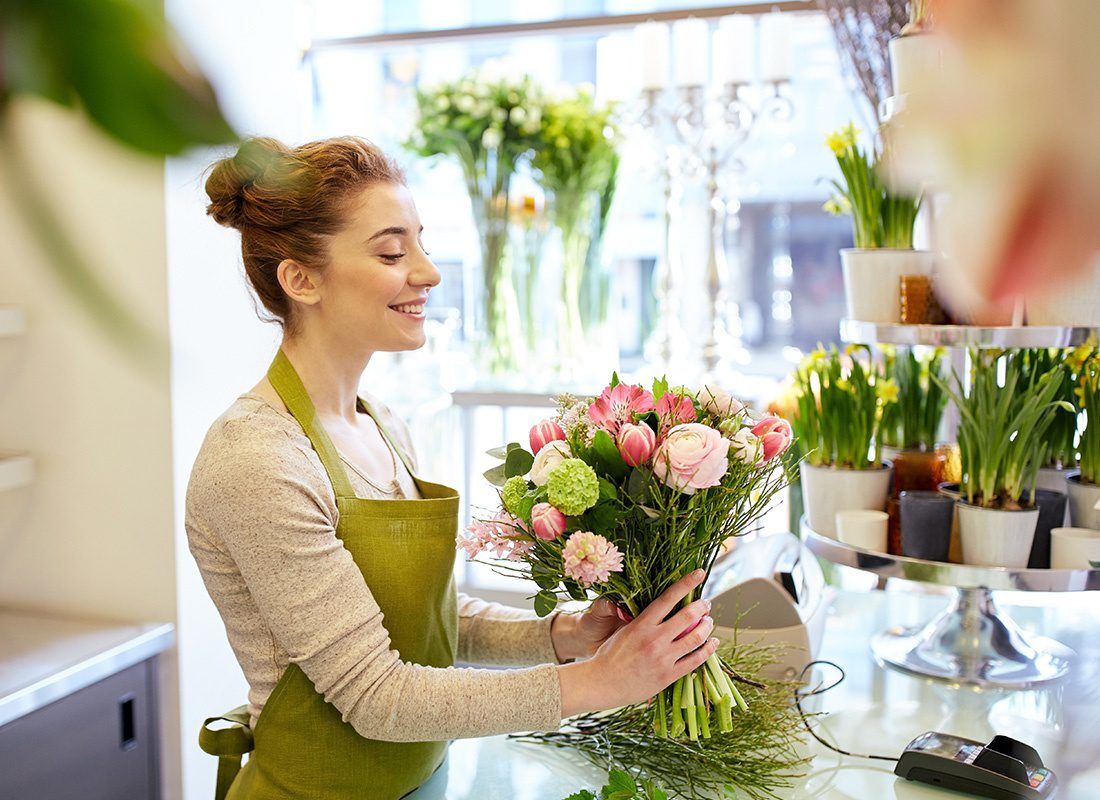 Growing your business starts with having a floral shop insurance policy in place.
Consider the unique needs of your floral shop.
Your floral shop adds beauty to some of life's most important events, and you can protect it with floral shop insurance. But, be sure to look for one that's designed to protect the specialized needs of your business.
Protect your business from the unexpected.
Liability insurance is a must for florists and floral shops. For example, general liability insurance offers protection in the event you're held responsible for bodily injury or property damage. This could include a customer slipping on a wet floor in your store or one of your employees damaging a client's property when delivering arrangements. Similarly, professional liability insurance comes into play if you're accused of negligence or wrongdoing, including missing an important deadline or providing the wrong flowers.
Cover the things you need to run your business.
Property insurance can provide coverage for the physical space in which you do business. Also, it can offer protection for your equipment and inventory. From your refrigerators to your thorn strippers, if a fire or other covered event damages your building and vital equipment, insurance may help pay for the costs of repair or replacement.
  Does a floral shop need business auto insurance?
Any business on the go could benefit from business auto insurance. For instance, if your operation has a vehicle for making deliveries or picking up supplies, you should consider insurance that can protect you in the event of an accident. And, if your employees use their personal vehicles for business, a hired and non-owned auto policy may be right for you.
Consider these other common business coverages.
Most businesses need some of the more common insurance policies. For example, cyber liability insurance offers financial protection in the event of a cyber attack. Also, you may be required by law to carry workers' compensation insurance. And, business interruption insurance can help keep you up and running in the event you're unable to open your shop due to a covered loss.
Are you interested in getting floral shop insurance for your business? If so, contact us to discuss your options.
Step 1

Fill out the form.

Step 2

Review your options with us.

Step 3

Get the coverage you need.
Floral Shop Insurance Quote Request
"*" indicates required fields