Interior designer insurance designed for your unique business.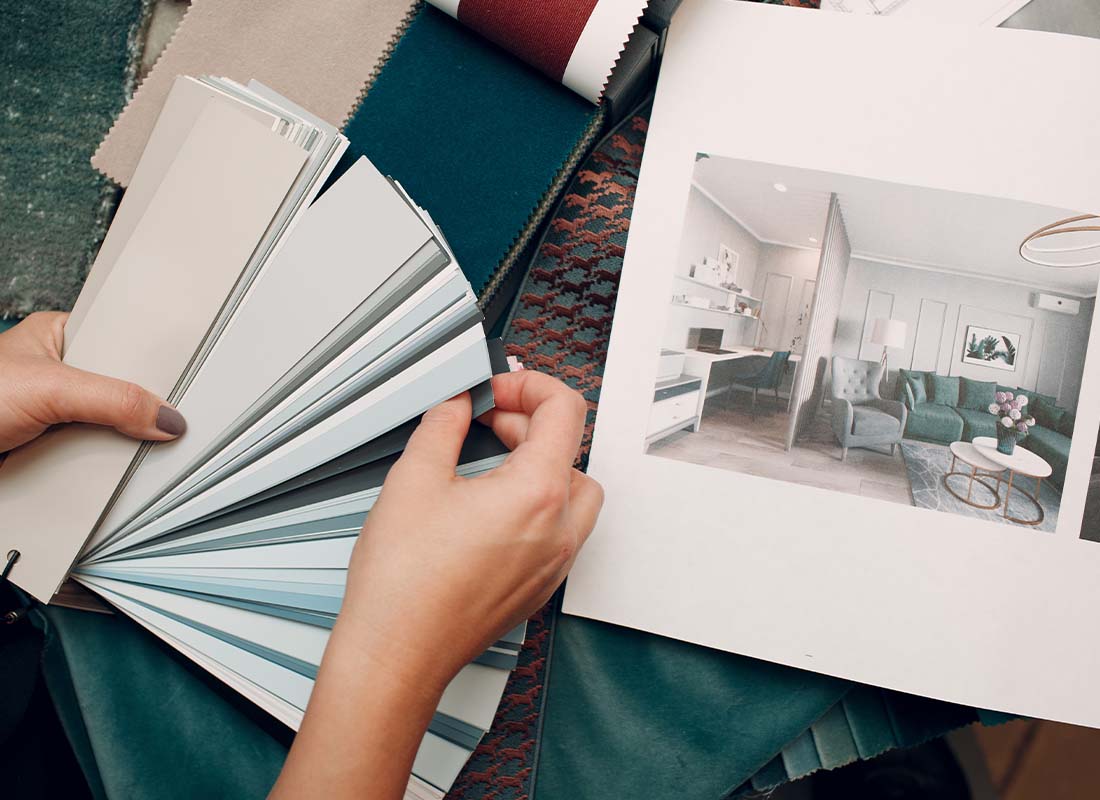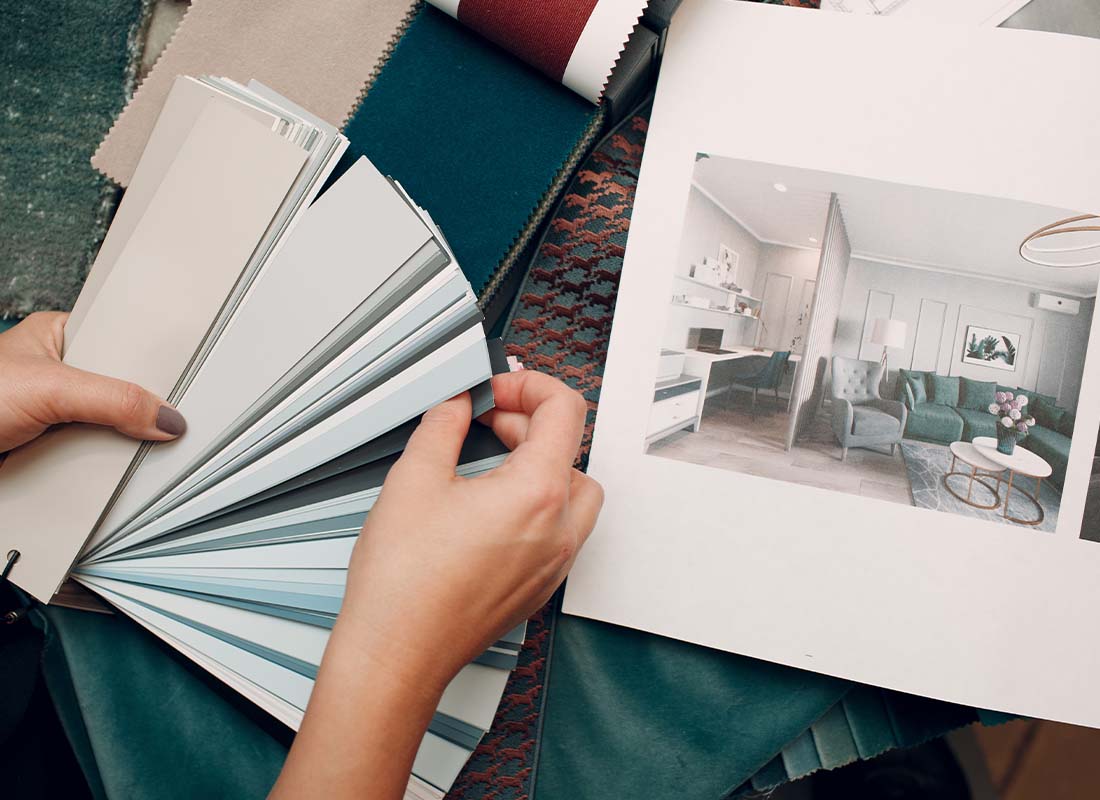 Your work involves industry-specific risks. Interior designer insurance can help.
The most common types of risks for interior designers.
As an interior design professional, your clients trust you to create designs for homes or commercial spaces that are up to code and incorporate safety features. If your design doesn't meet the code or the standards of the client, they could sue you for negligence. If you are visiting a client's home and accidentally damage their property, you can be held responsible. Or, for example, if you fail to complete a project by a deadline, your client could file a lawsuit for not doing the work that was promised in a contract. Without insurance in any of these cases, your interior design business would suffer or be forced to shutter. Here are a few other risk factors unique to interior designers and what you might want to consider when choosing a policy:
Auto accidents while on the job.
Cyber attacks and data breaches.
Damage from fire, extreme weather, theft, or vandalism.
Damage to your client's property.
Errors and negligence.
Personal injuries on your property.
Safeguard your business with interior designer insurance.
The level of insurance coverage you need as an interior designer will vary based on the scale of your operations, but there are some policies that all interior design businesses should have. One is general liability insurance, which protects your business should you or an employee cause damages to a client's property or the client is injured due to your work. It also can help with lawsuits regarding libel and slander against your business. A solid business owners insurance policy (BOP) offers protection for commercial property, including office space, warehouses, and showrooms, as well as your equipment and property while you're at a client's location. Finally, professional liability insurance is essential to help protect against claims of negligence, errors, or omissions.
Why your base of operations matters.
Some interior designers are sole proprietors and work out of their homes. Others have an office building and manage multiple employees. Whatever type of business you manage, your needs will vary. If you operate your business from your own home, you'll need additional coverage beyond your home insurance policy if you have materials delivered there, have items stored there, or have clients and/or employees at your home. If you operate your interior design firm at an office and have multiple employees, you might require more coverage options such as workers' compensation and others to protect your team and your property.
Unique coverage for residential and commercial projects.
The risks associated with residential and commercial projects differ. For instance, if you are designing for a business, there might be additional considerations for safety and staying up to code. Whereas with residential homes, the scale of the design might typically be smaller and there may not be as many industry-specific regulations to contend with. And if your interior design business works in both fields, your insurance coverage will need to match that.
Interior design is still a business.
Even if you are the sole proprietor of your own interior design company, it's still a business and you still need business insurance. When you hire employees, you should have coverages like workers' compensation and employment practice liability insurance (EPLI) in place to protect them and your business at the same time. It's important to remember that your business, no matter how large or small, needs to be protected.
Are you looking for interior designer insurance coverage? Contact us to learn more.
Step 1

Fill out the form.

Step 2

Review your options with us.

Step 3

Get the coverage you need.
Interior Designer Insurance Quote Request
"*" indicates required fields