IT contractor insurance helps safeguard your business in the digital world.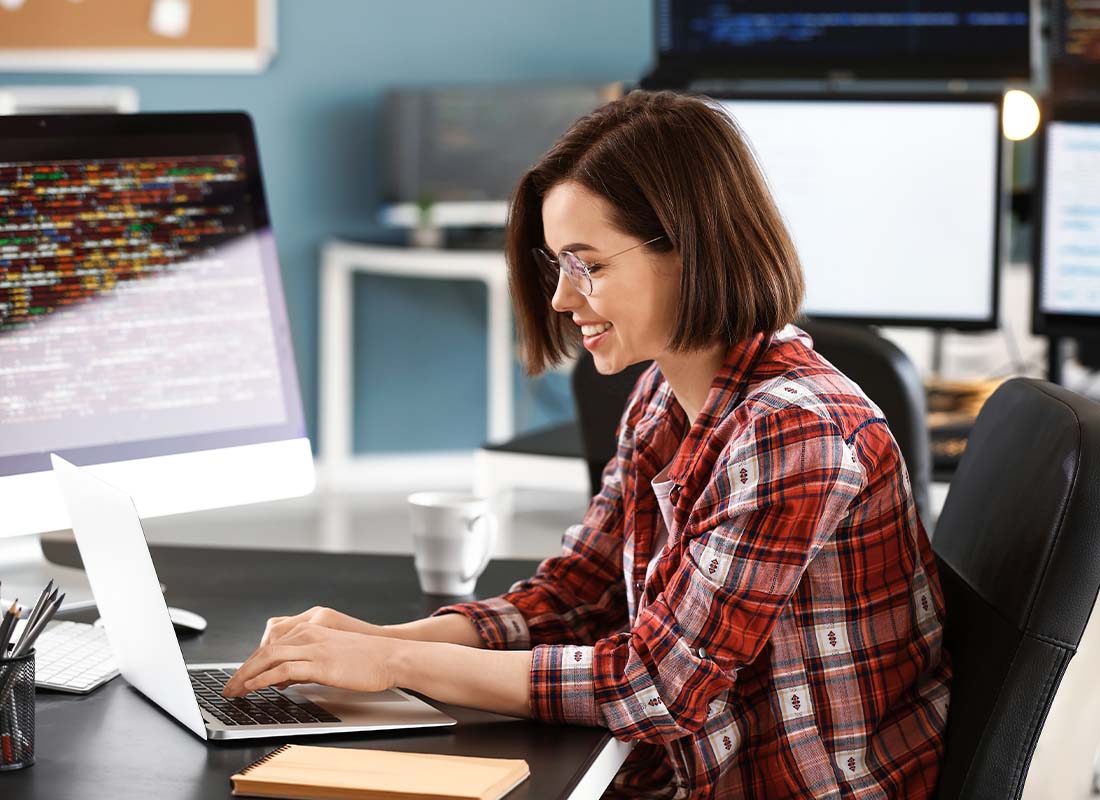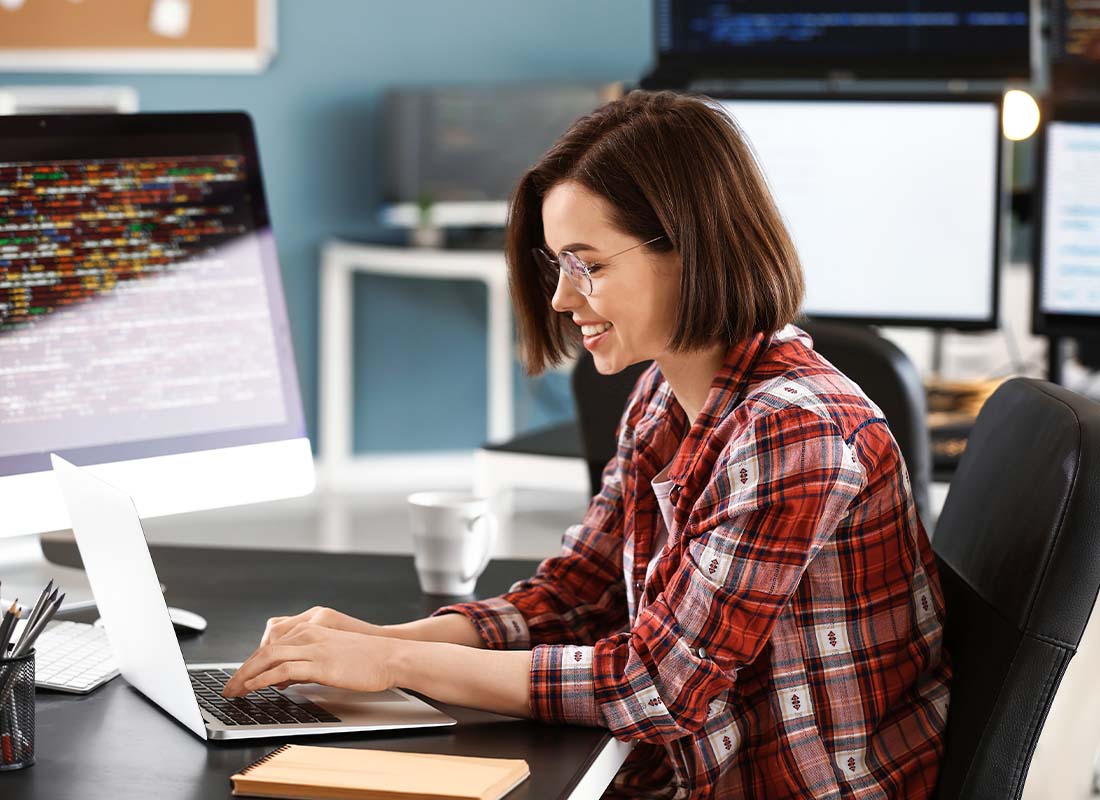 Keep your networks running with IT contractor insurance.
IT contractor insurance for your complex industry.
As an IT contractor, whether you're helping a business set up a computer network or developing software for a client, you want to make sure your work is accurate and operating smoothly. However, mistakes happen. When they do, you could be held liable for them. For example, let's say the software you develop has a coding issue you didn't catch that results in the client losing all their data. Errors and omissions liability insurance (E&O) may help cover the costs of defending lawsuits filed against you if you're accused of an error, making it a critical part of your IT contractor insurance policy.
Protect your expensive technology.
While a general commercial property insurance policy is important to have, you may want to consider supplementing it with a systems breakdown insurance policy. As IT contractors, you work with often expensive technological equipment like servers, hard drives, and other computer components. Systems breakdown insurance as part of your IT contractor insurance policy may help your business in the event that your equipment is damaged and needs to be repaired or replaced. In some cases, it may protect against loss of business income, though most likely at a higher premium.
  Why do IT contractors need insurance?
As an IT contractor, people and businesses alike rely on your knowledge of a complex field to help give them access to the digital world. This also means you'll come into contact with some risks unique to your business, which is why having a comprehensive IT contractor insurance plan is important to help keep you protected.
Working in the digital world makes you a target for hackers.
As IT contractors, you probably understand the benefits of working with all things digital, but you also know the risks better than anyone. You hear about hackers and warn clients all the time, but are you following your own advice? Cyber liability insurance may help protect your business in the event of a data breach. It offers protection against the costs of notifying your clients, potential fraud monitoring, and any other legal expenses that result from the breach, such as client lawsuits.
Provide coverage for employees if they get hurt.
You wouldn't necessarily think that being an IT contractor could be a dangerous job, but it certainly has its own unique hazards. By working with technical equipment, you're exposing your employees to potential injury. One faulty bit of wiring in a server your contractor is working on could land them in the hospital, putting you in the hot seat if you aren't properly covered. Workers' compensation insurance is important to have as part of your IT contractor insurance coverage as it may provide coverage for your employees if they get injured on the job by covering medical costs, lost income, and more.
Cover the basics of your IT contracting business.
There are some basic coverages you may want to obtain as part of your IT contractor insurance plan. The nature of your work likely requires travel to client sites. Business auto insurance may help cover your vehicles if they are involved in an accident while on company business. Since you're going out to client sites, general liability insurance is another important coverage since it may protect you from liability resulting from damage to other people or their property. As mentioned before, commercial property insurance is a key part of your plan as it may help cover the costs of damage to your business's building, equipment, and more as a result of fire, water damage, or theft.
If you're looking to learn more about IT contractor insurance, contact us to get started.
Step 1

Fill out the form.

Step 2

Review your options with us.

Step 3

Get the coverage you need.
IT Contractor Insurance Quote Request
"*" indicates required fields