Livery insurance helps protect you while on the open road full of risks at every turn.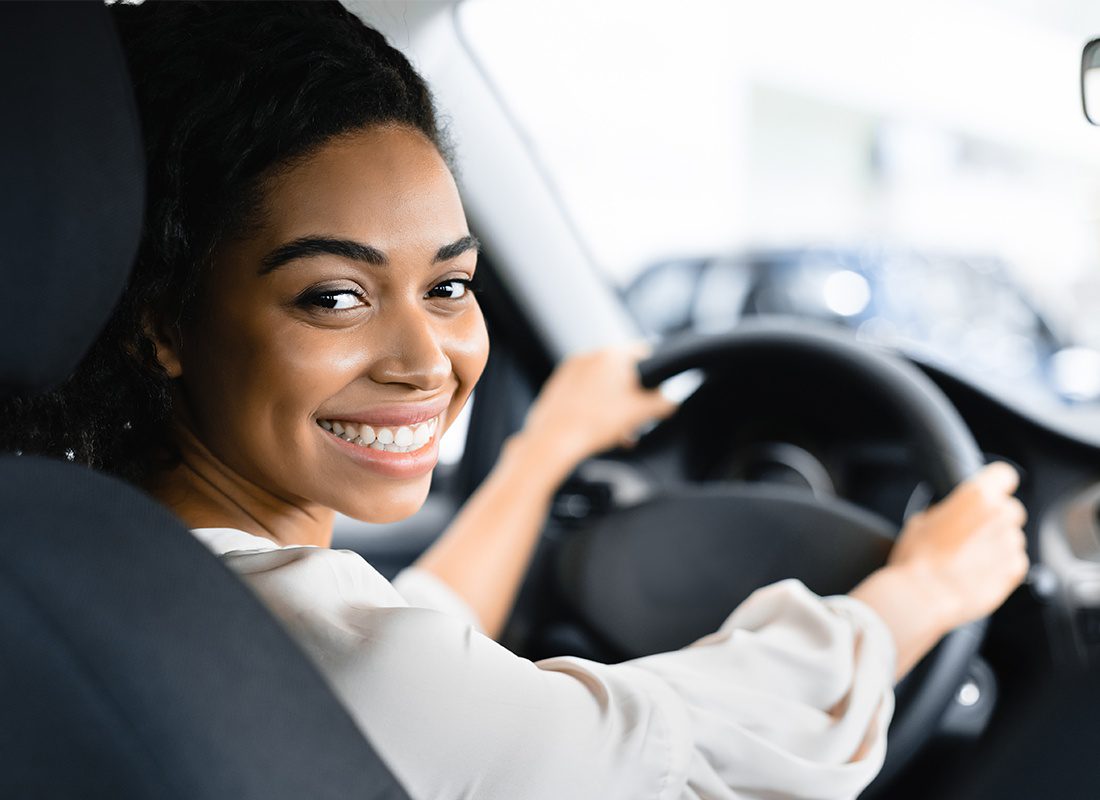 You get your customers from place to place. We'll handle the livery insurance.
What is livery insurance?
Also known as for-hire livery insurance, it is a form of business auto insurance designed specifically for commercial vehicles that are used to generate revenue by transporting people. To narrow it down further, a livery service is one in which the transportation is scheduled ahead of time or occurs on a scheduled route—like a bus. Therefore, if your business only transports people incidentally, such as a hotel shuttle, you most likely won't need this coverage. This coverage also doesn't apply to vehicles for hire that is driven by your customer.
What's the difference between livery and auto insurance?
Livery and auto insurance share a few key differences. In the case of business auto insurance, the company at large often holds the policy to cover their vehicles. For instance, if you drive a taxi, you may believe you're fully covered under the company's business auto policy. However, that may only cover their liability and not your own or the costs of damages to your vehicle. The same applies if you're a rideshare driver. Damages to your personal vehicle may not be covered by the rideshare company's insurance, and you most likely won't be covered by your personal auto insurance either since you were using the vehicle for commercial purposes. Here are some different commercial vehicles that may benefit from this type of coverage:
Charter Bus
Limousine
Non-Emergency Medical Transport (NEMT)
Taxi
Tour Bus
Transit Bus
Coverage for taxis.
The type of taxi service you offer may determine whether your business needs livery coverage or not. If you operate a traditional taxi business, where customers hail cabs at the moment, your insurance needs may differ. If your taxi service offers pre-scheduled pick-ups and transportation, you'll want to consider some form of livery insurance coverage. Taxi insurance as part of your policy may also cover vehicles that may not be considered traditional taxis, such as airport shuttles or sightseeing tour buses.
Coverage for limousines.
People love to splurge and travel in style every once in a while. Black car and limousines services usually involve pre-arranged transportation in a luxury vehicle with a specific pick-up and drop-off location and time. If you offer a black car or limousine transport service, you'll want to consider coverage to help cover your business.
Coverage for non-emergency medical transportation.
Select insurance carriers will offer livery insurance coverage for non-emergency medical transportation (NEMT). These companies offer pre-arranged transport to medical treatment appointments for those who have difficulty traveling to them. For instance, a medical shuttle service that picks riders up from a senior home and takes them to their doctor's appointments would want to consider livery coverage.
Livery insurance and rideshares.
The popularity of rideshare services like Uber and Lyft has risen exponentially over the past few years thanks to their convenience and the availability of drivers. However, your basic auto insurance most likely won't cover the use of your vehicle for rideshare purposes. This coverage helps protect your vehicle for commercial uses and may extend the limits of your liability coverage. The specifics of your policy may vary depending on your needs as a rideshare driver.
The nitty-gritty of insurance for livery services.
Livery insurance requirements vary by the location of your business, sometimes down to the city you operate in. This may also help determine the cost of your coverage. Insurers calculate your premiums using factors like the city and region in which you operate, your previous driving record, vehicle use, and coverage needs. You'll want to consider a policy that meets local or regional requirements and offers you the protection your business needs.
Are you ready to learn more about livery insurance? Contact us to discuss your insurance options.
Step 1

Fill out the form.

Step 2

Review your options with us.

Step 3

Get the coverage you need.
Livery Insurance Quote Request
"*" indicates required fields