Nail salon insurance is designed to help safeguard your business.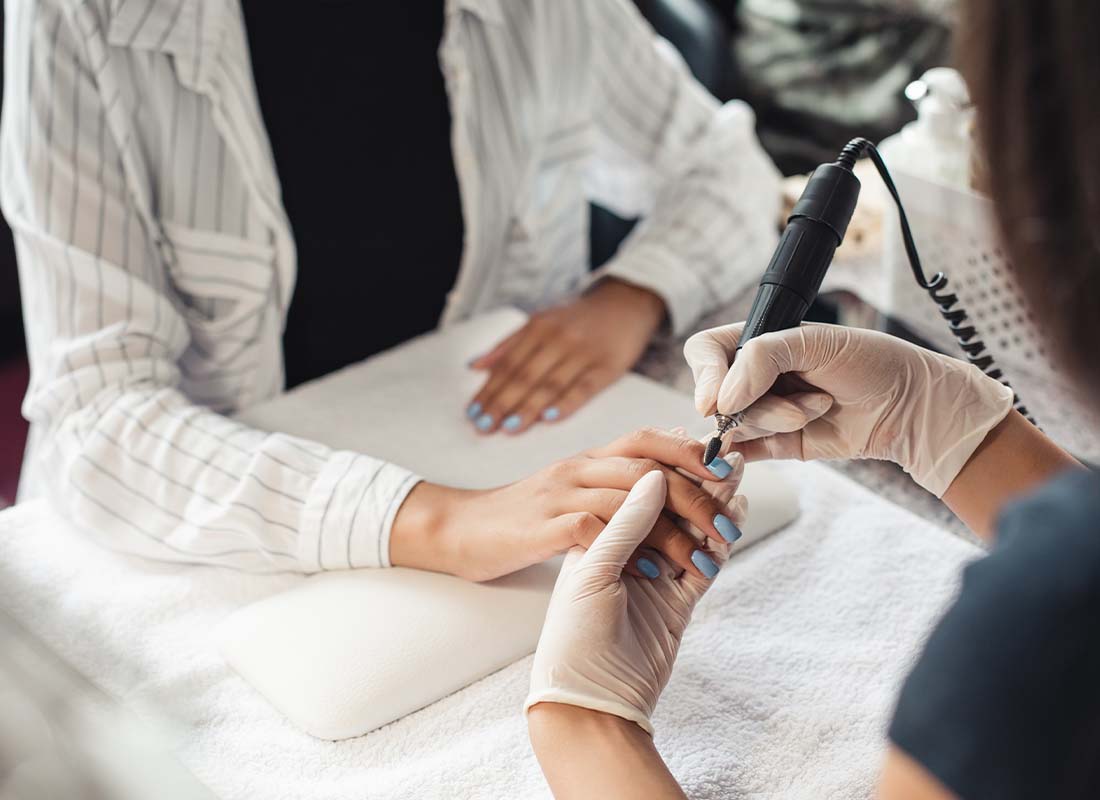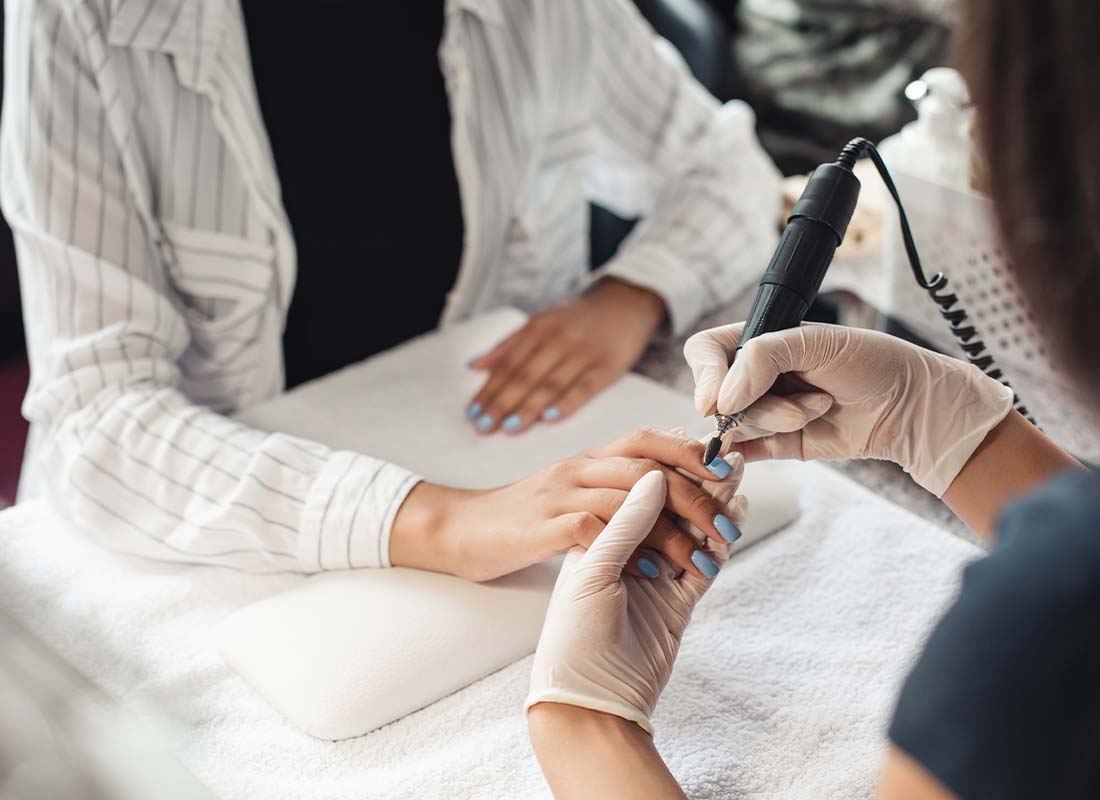 You pamper your clients. We'll handle your nail salon insurance.
Get nail salon insurance for your unique facility.
Because of the high foot traffic your business sustains, you need to have adequate general liability insurance limits. For example, if a customer trips while getting out of the pedicure chair, they could sustain a serious injury. Basic business insurance may provide general liability coverage, but you may want to consider an umbrella policy to increase the limit.
Professional liability and product liability policies may help.
When you work with the public, there's always a chance you'll be sued. If a client gets an infection, has a reaction to a chemical, or otherwise believes a service you provided has harmed them, they may seek damages. Similarly, if a beauty product you sell in your salon causes such harm, you can have a lawsuit filed against you. Professional liability insurance and product liability insurance may help cover defense costs and money awarded to the plaintiff.
  What are the most common coverages that nail salons need?
Some of the most important coverage options to have in your nail salon insurance policy include general liability, as well as errors and omissions liability coverage.
  How much does insurance cost for nail salons?
The cost of your nail salon insurance policy may depend on a variety of factors, such as the size of your business, how many employees you have, how long you've operated your business, and where you are located.
Protect the value of your specialized business equipment.
From manicure and pedicure stations to polish displays and UV sterilizers, your nail salon holds a significant amount of high-value inventory and equipment. If these items are damaged or broken, replacements can be expensive. Your insurance policies should take your equipment needs into account.
Keep your business afloat when you can't see clients.
Your nail salon business requires visitors to come in for service, and if your location must close temporarily, you may face financial trouble due to lost revenue. Business interruption insurance may help pay for operating expenses, moving to a temporary location, and possibly other expenses as well.
Don't ignore the basics.
While basic business insurance alone isn't enough, your nail salon insurance policy does still need these coverages. Workers' compensation insurance offers coverage if your employees get sick or are injured on the job. If you use a computer system for record-keeping and appointments, cyber liability insurance is a must. Employment practice liability insurance (EPLI) may provide protection against claims of discrimination, harassment, or other improper behavior.
Ready to explore how nail salon insurance may benefit your business? Contact us to learn more.
Step 1

Fill out the form.

Step 2

Review your options with us.

Step 3

Get the coverage you need.
Nail Salon Insurance Quote Request
"*" indicates required fields