Pest control insurance keeps you free of bugs in your coverage.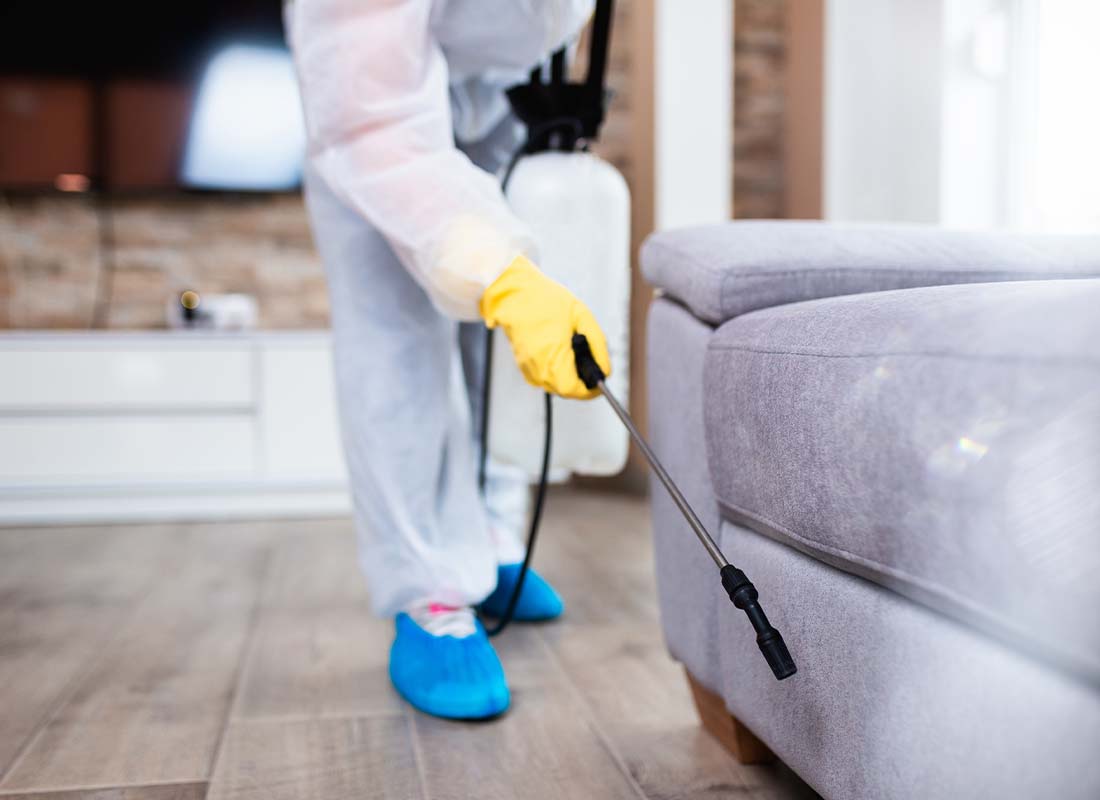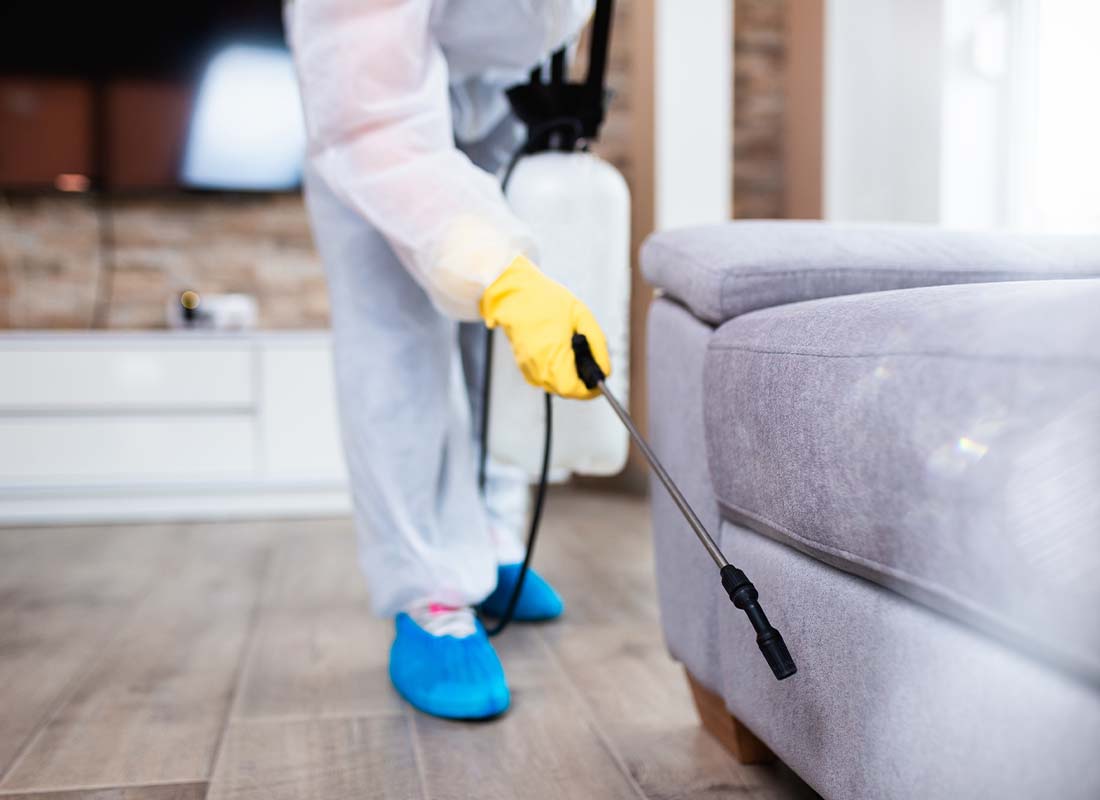 Don't get swarmed with risk—get pest control insurance.
Controlling pests is only half the battle.
In pest control, your job is to identify and get rid of a variety of pests—insects, rodents, and more. These nuisances often leave signs behind that can help you identify what particular pest is bugging your client, and usually, you interpret those signs correctly. But what happens if you don't? That's where errors and omissions liability insurance (E&O) comes in. If you miss signs of a rat infestation or termite damage, you could be held liable for any harm that comes to your clients due to your negligence. You should consider adding E&O liability insurance to the general liability policy in your pest control insurance coverage. Here are some businesses within the industry that may benefit from pest control insurance:
Commercial Pest Control
Fumigators
Mosquito Control
Residential Pest Control
Termite Control
Wildlife Control
You use some nasty chemicals to get rid of those pests.
For your pest control insurance policy, you'll want to look into environmental insurance. Part of your job is often to use chemicals in order to kill pests within a home or building and to further deter them from taking up residence again. Those chemicals can have a harmful impact on the environment, especially in the case of an accidental spill. Environmental insurance may help cover the costs in cases of pollution and other environmental damage caused by your operations.
Pest control insurance may help cover your equipment.
As a pest controller, you are often traveling with your equipment from one job site to another in order to handle your clients' needs. This can put your pest control equipment at risk for damage or theft. That's why it's important to add inland marine insurance to your pest control insurance coverage. An inland marine insurance policy may provide protection for your equipment while it's in transit to a job site. You may also add a business auto insurance policy in order to protect any vehicles you're using while on company time.
Clients place their property in your hands.
Oftentimes, clients will have to put their property into your care during the pest control process. While that property is under your care, you could be held liable for any damages that occur accidentally. For example, you're fumigating a house and when your clients return home, they notice the chemicals have stained their walls and furniture. You could be held liable for that damage since the property was temporarily under your care and it may not be covered by your general liability insurance. That's why it's important to consider adding care, custody, and control insurance coverage to your pest control insurance policy since it may fill in the gaps of your general liability insurance.
Pest controllers still need coverage for the business side.
As a pest control business, there are some basic coverages you may need to explore. For instance, a cyber liability policy is important to have in this digital world if you conduct any of your business via computers or the internet. It may protect you in the event your business is hacked or you experience a data breach. Commercial property insurance is also an important part of your pest control insurance policy, which is even more necessary since you may be storing hazardous chemicals at your facility. Workers' compensation insurance is essential to cover your employees in the event they get injured on the job.
Looking for pest control insurance for your business? Contact us to get started.
Step 1

Fill out the form.

Step 2

Review your options with us.

Step 3

Get the coverage you need.
Pest Control Insurance Quote Request
"*" indicates required fields