Security guard insurance helps safeguard you while you protect others.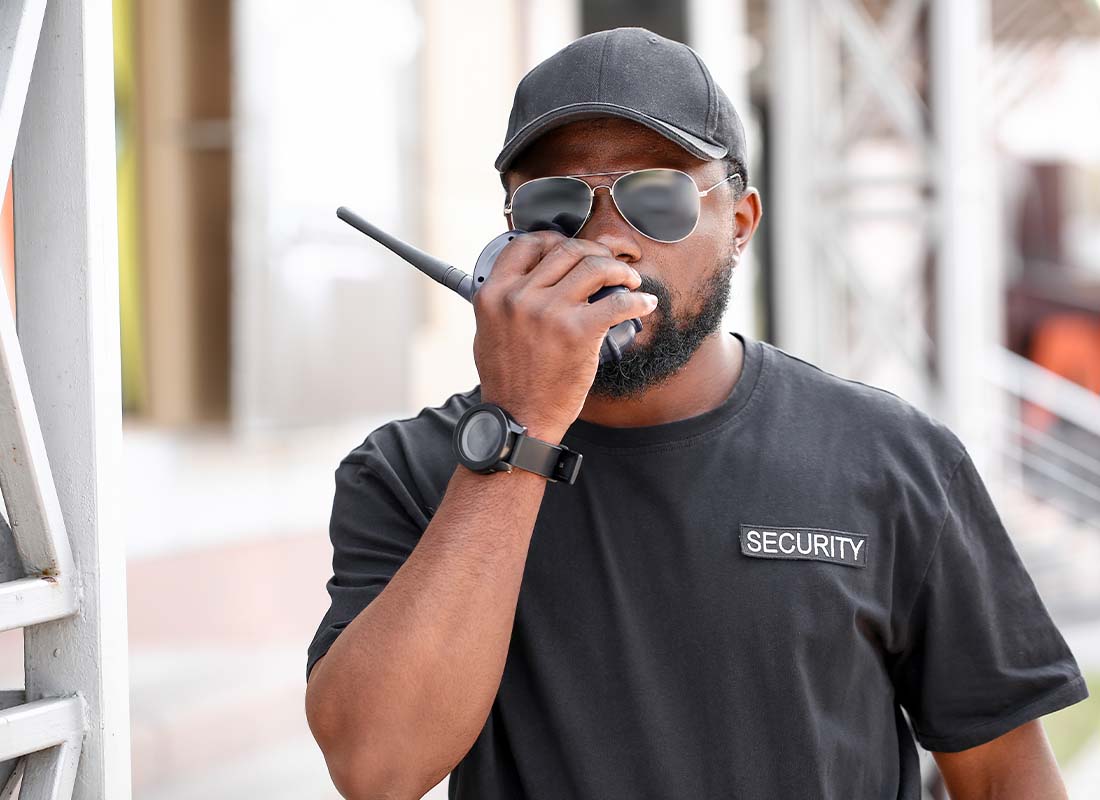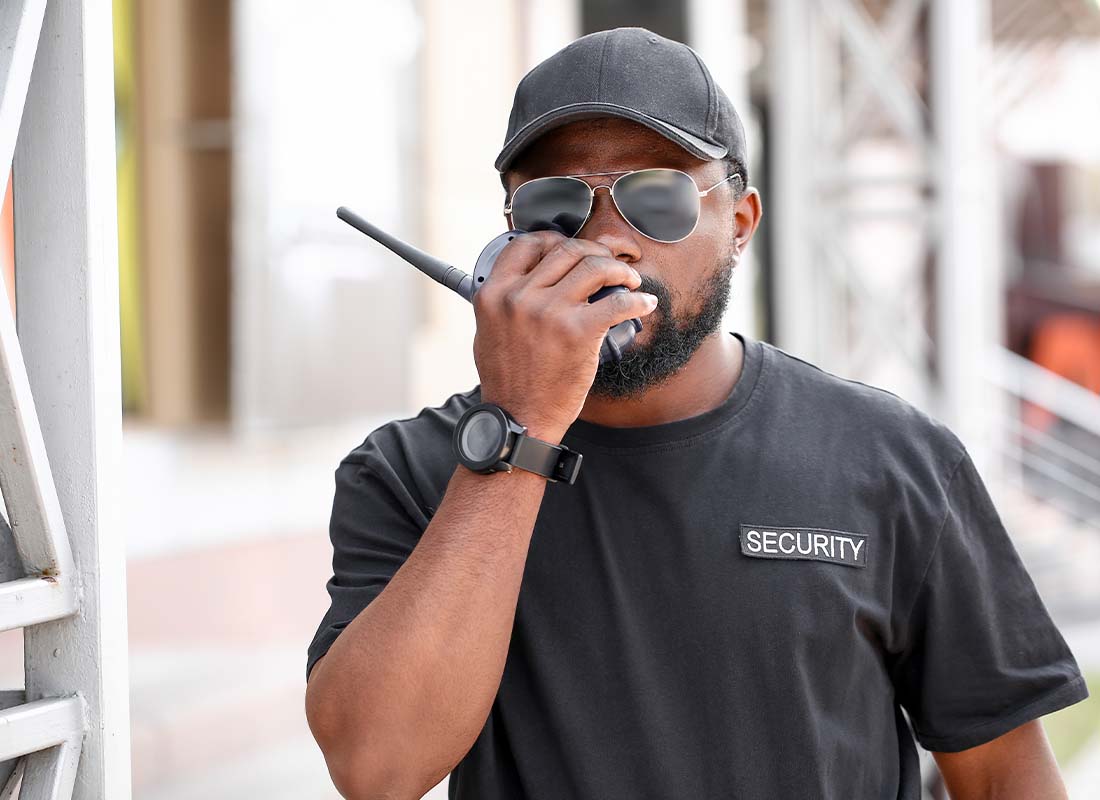 You need security guard insurance that lives up to the risks of the job.
How the risks security guards face are different.
Security guards put themselves between outside threats and the people and property they are hired to protect. There are many risks unique to the security guard industry. In fact, the most common risk is assault and battery lawsuits from claims of excessive force by security guards. Another risk involves the failure of a security guard to perform their duties, resulting in personal injury or property damage. Also, false arrests made by security guards can open up liability issues and lawsuits. All of the risks a security guard faces need to be considered in a security guard insurance policy.
What does this type of policy cover?
In order to help cover these risks, there are certain types of coverage options to consider. This includes protection for security guards, clients, and their property, as well as company vehicles. For example, professional liability insurance helps cover security guards from liability issues related to their services or failure to perform their duties. This may also include inaccuracies in their reporting. In addition, this may safeguard security guards from lawsuits related to claims of negligence, errors, or omissions. General liability insurance helps cover a clients' property when a guard fails to secure the area, resulting in damages. Also, if security guards use company vehicles to perform their job duties, business auto insurance may offer enhanced coverage.
Wide range of coverages for security guard services.
Security guards can perform a wide variety of services. These range from personal bodyguards to event security, private patrols, business security, school security, and everything in between. Depending on the types of security services a guard provides or that a security guard company specializes in, their insurance needs may differ. For example, a security guard managing an event with thousands of people will have more risks and require more coverage than a security guard patrolling a vacant business property. The scale of the operations and type of services offered all come into play when determining appropriate insurance solutions. Here are some examples of different security guards that may benefit from security guard insurance:
Armed Guards
Bodyguards
Business Security Guards
Contract Security Guards
Event Security Guards
Government Security Guards
Patrol Security Guards
Plain Clothes Security Guards
Proprietary Security Guards
Residential Security Guards
Stationary Security Guards
Unarmed Guards
Uniformed Security Guards
The business side of being a security guard.
Whether you manage a large security guard company or run a small security operation, you need insurance to match the level of risk involved. However, there are some coverages that apply across industries that should be considered. For instance, a business owners insurance policy (BOP) is a must for any business and combines property and liability coverage. In addition, workers' compensation is important to help cover the injuries of security guards while on the job. In addition, cyber liability insurance offers coverage for data breaches where client information becomes compromised.
Are you looking for security guard insurance? Contact us to discuss your coverage options.
Step 1

Fill out the form.

Step 2

Review your options with us.

Step 3

Get the coverage you need.
Security Guard Insurance Quote Request
"*" indicates required fields