Senior care facility insurance helps secure your senior care business.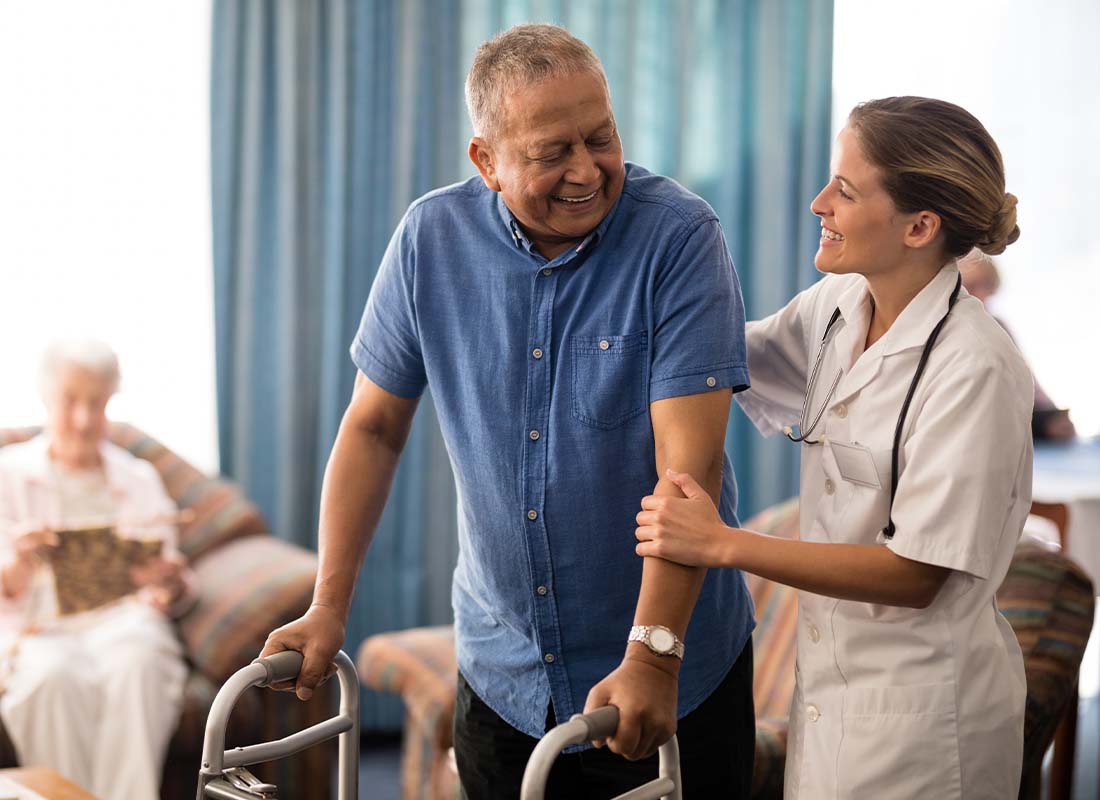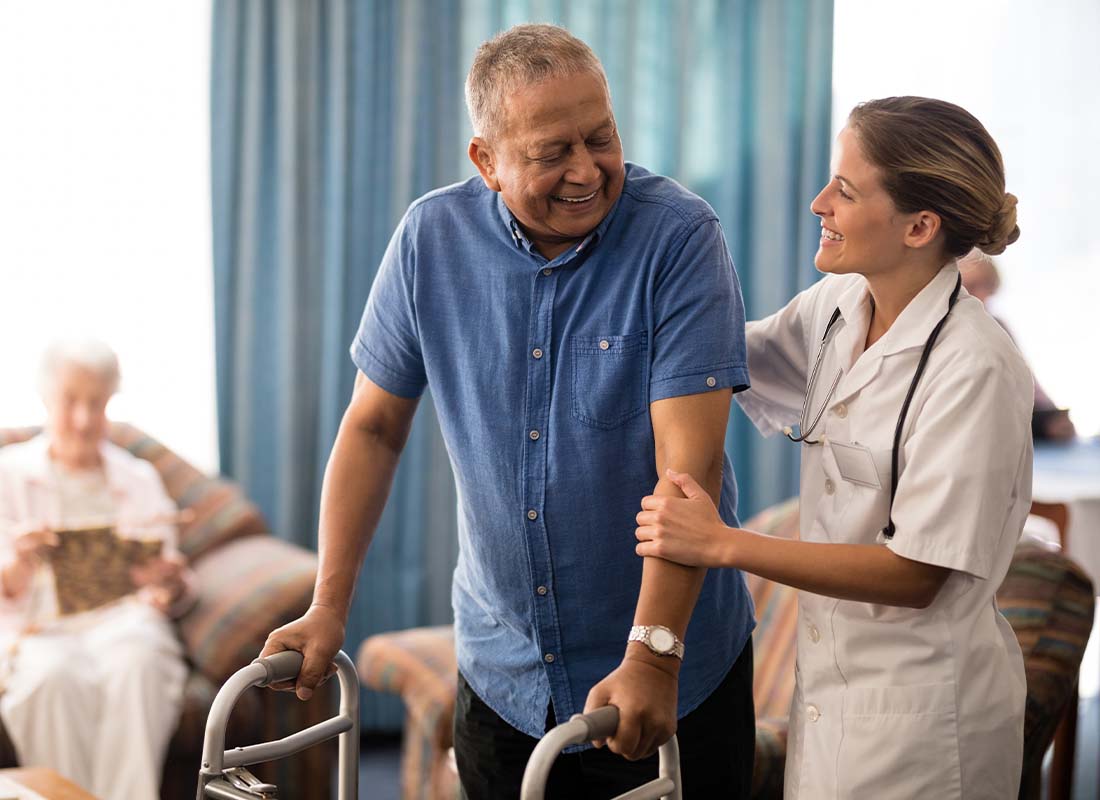 While you care for seniors, we'll help with senior care facility insurance.
What businesses should consider senior care facility insurance?
Seniors of all ages require different levels of care based on their health. Skilled nursing and subacute facilities don't necessarily have the same insurance risks as ancillary support services such as home healthcare and hospice. Assisted living facilities provide resources for a very different population than Alzheimer's and memory loss facilities, and may possibly require different insurance concerns. In addition, pharmacies and providers of durable and home medical equipment have other needs as well. Here are some examples of senior care facilities that may benefit from this type of policy:
Assisted Living
Companion Living
Hospice Care
Independent Living
Memory Care
Retirement Communities
Respite Care
Skilled Nursing Facility
Your facility may have special liability considerations.
Medical director's liability coverage is important to consider for senior care facilities. While the medical director may not treat patients directly, their supervisory duties still carry a possibility for claims of negligence or errors. In addition to medical malpractice insurance, physicians and other medical providers should consider administrative defense coverage. This helps cover the legal costs of defending against actions taken by state licensing boards, peer review and credentialing, and other regulatory matters.
Communal living necessitates specific insurance.
While you hope it never happens, a senior care facility may need to evacuate residents on an emergency basis. This can be quite costly. Emergency evacuation expense insurance may provide reimbursement for these expenses. Emergency event management expense insurance provides valuable protection to businesses that are adversely impacted by a violent event or outbreak of illness at their insured locations. Senior care facilities may opt to extend coverage for business income loss for times when they must close.
Caring for vulnerable populations carries other risks.
Businesses that provide such personal care to vulnerable populations may be faced with claims of abuse and molestation. These claims must be defended and usually come with a hefty price tag. Abuse and molestation insurance may help pay for defense costs, as well as damages that may be awarded by the court. For employees who may be sued or must defend against criminal charges, there is optional innocent party insurance as well.
Senior care facilities must also preserve their reputation.
Word of mouth and a good reputation is essential for senior care facilities. Claims of wrongdoing can create a very negative situation. This includes everything from abuse to malpractice or negligence, improper maintenance of the facilities, or other reputational claims. Public relations expense insurance may provide reimbursement for expenses associated with a criminal investigation, administrative proceeding, or claim that results from alleged violations of various federal, regional, or local laws.
The business side of your facility.
In addition to the senior care facility insurance, your business may want to consider maintaining coverages common to most businesses. General liability, commercial liability, business auto, and employment practice liability insurance are all suggested. In this age of data breaches and cyber hacks, cyber liability insurance should also be on everyone's radar. Workers' compensation insurance is essential to help cover injuries employees may sustain while on the job. If your facility uses expensive medical equipment, it's also important to have proper coverage limits in place for this valuable property.
To learn more about how senior care facility insurance may benefit your business, contact us.
Step 1

Fill out the form.

Step 2

Review your options with us.

Step 3

Get the coverage you need.
Senior Care Facility Insurance Quote Request
"*" indicates required fields