Transportation insurance helps protect you from point A to point B.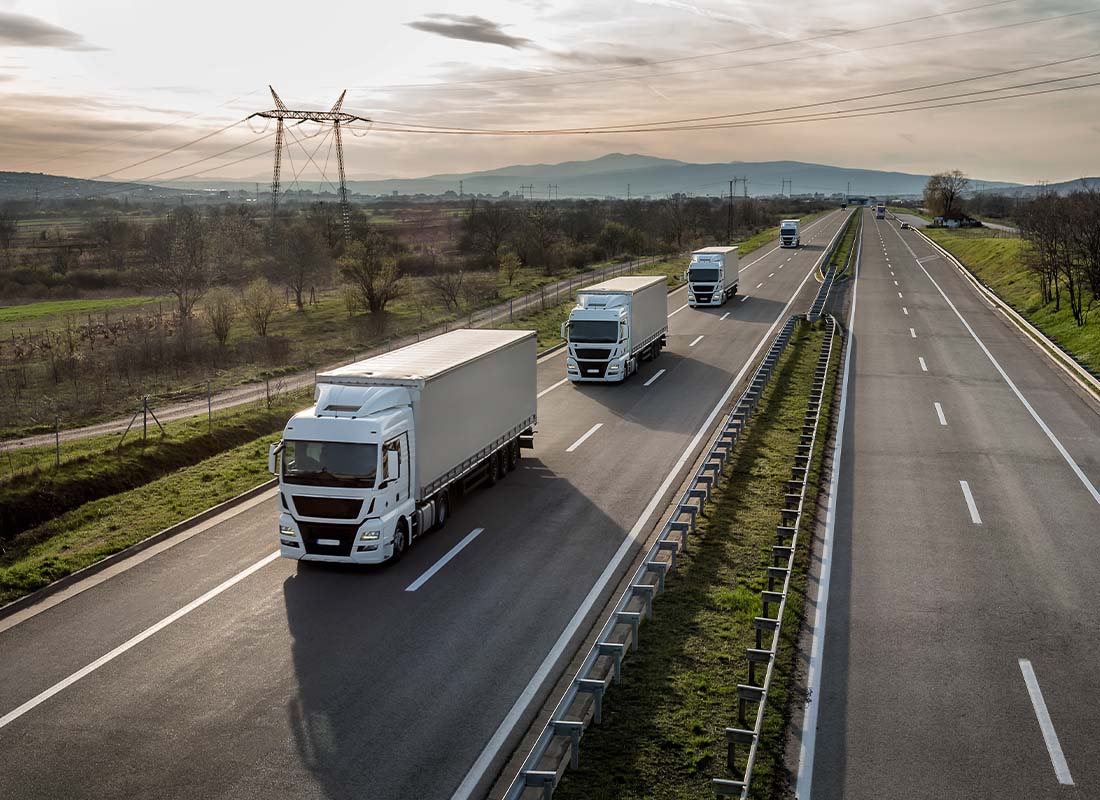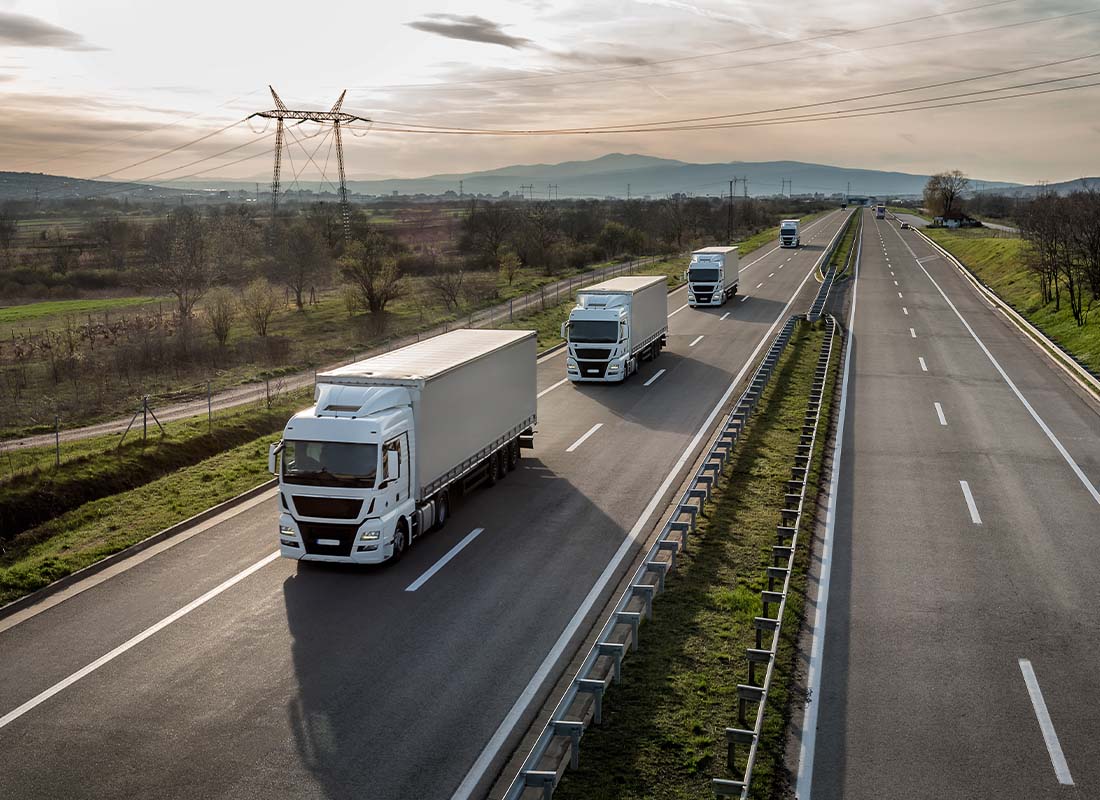 Keep your business moving with transportation insurance.
Insurance that gets to the heart of your business.
Imagine a company that transports goods with one truck and only goes a short distance. They have different needs than a company that moves high-value items across the country with a large fleet of trucks. If your business transports people, there are entirely different risks to consider. Interstate, international, and intercontinental transportation each have their own specific needs to consider as well. Your transportation insurance should be tailored to your business so you can have coverage for the risks you are likely to face.
Insurance for your business-owned vehicles.
Vehicles make up a significant piece of many transportation companies. Having proper business auto insurance is the first step to a comprehensive insurance program. For some organizations, a standard business auto insurance policy might be enough. This may provide coverage for physical damage to its own vehicles and liability coverage for property damage or bodily injury a driver might be responsible for. For businesses with a large number of vehicles, fleet insurance might be an option.
Insurance differs depending on what you transport.
What you transport matters and the type of transportation insurance you need should respond to that risk. For example, trucks carrying high-value items are at higher risk for cargo theft. If you're transporting people in a chartered bus, limousine, or school bus, your liability insurance should cover you in the event of an accident or personal injury. If you're transporting pets or livestock, you'll want your policy to reflect that as well. Here are some examples of businesses that may benefit from a transportation insurance policy:
Air Transportation
Limousine Service
Livestock Transportation
Marine Shipping
Medical Transportation
Moving Company
Taxi Service
Trucking Business
Coverage for managing transportation logistics.
There's a lot of planning involved when it comes to transporting goods from one place to another. Transportation logistics provides coverage for times when things don't go as planned. Maybe a shipment is delayed, a connection is missed, or something else happens. You can be held responsible for damages this causes others. Additionally, if part of your business involves warehousing vehicles or goods that belong to someone else, you'll likely need specific coverage for that.
Covering the business end of your transportation business.
There are some insurance coverages that are recommended for most businesses. For example, if you have a computer network that holds customer information, cyber liability insurance is important. Employment practice liability insurance (EPLI) may provide protection if you're accused of discrimination or harassment. Commercial property and general liability insurance are essential to help protect your building and property, as well as offering coverage in the event that someone is injured on your property.
Are you interested in transportation insurance for your business? Contact us to discuss your options.
Step 1

Fill out the form.

Step 2

Review your options with us.

Step 3

Get the coverage you need.
Transportation Insurance Quote Request
"*" indicates required fields