The Hanover SafeTeen Program is designed for your young driver.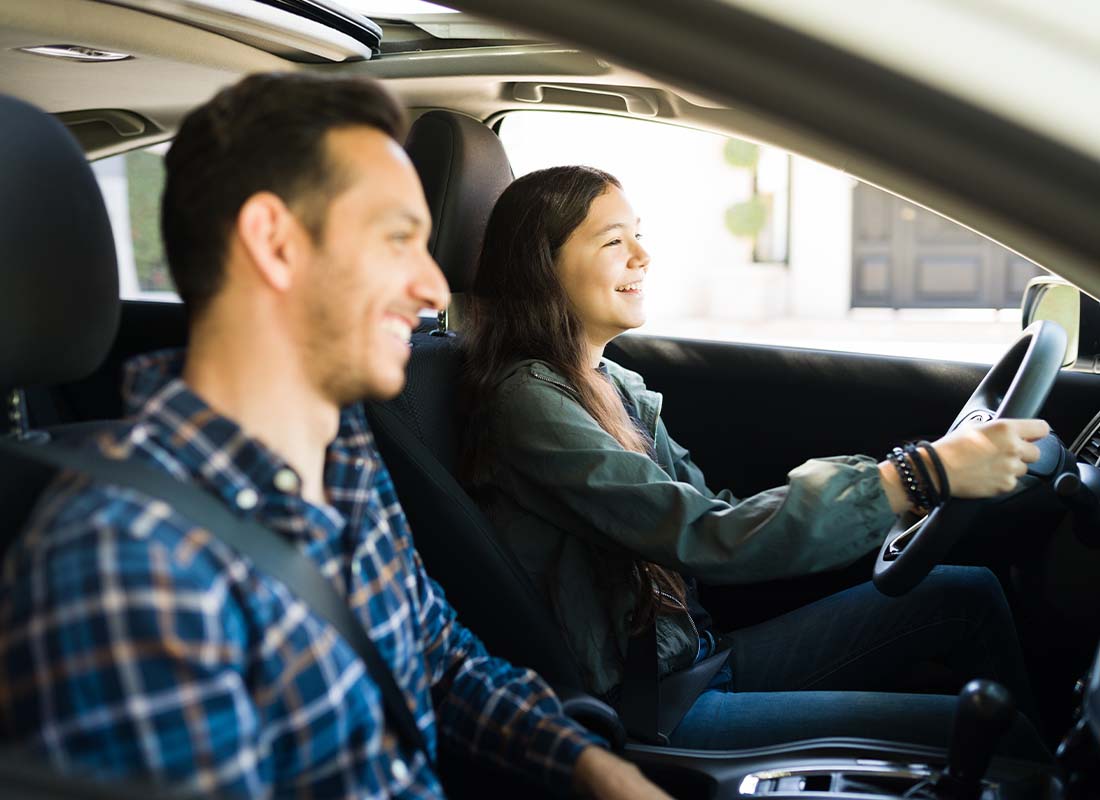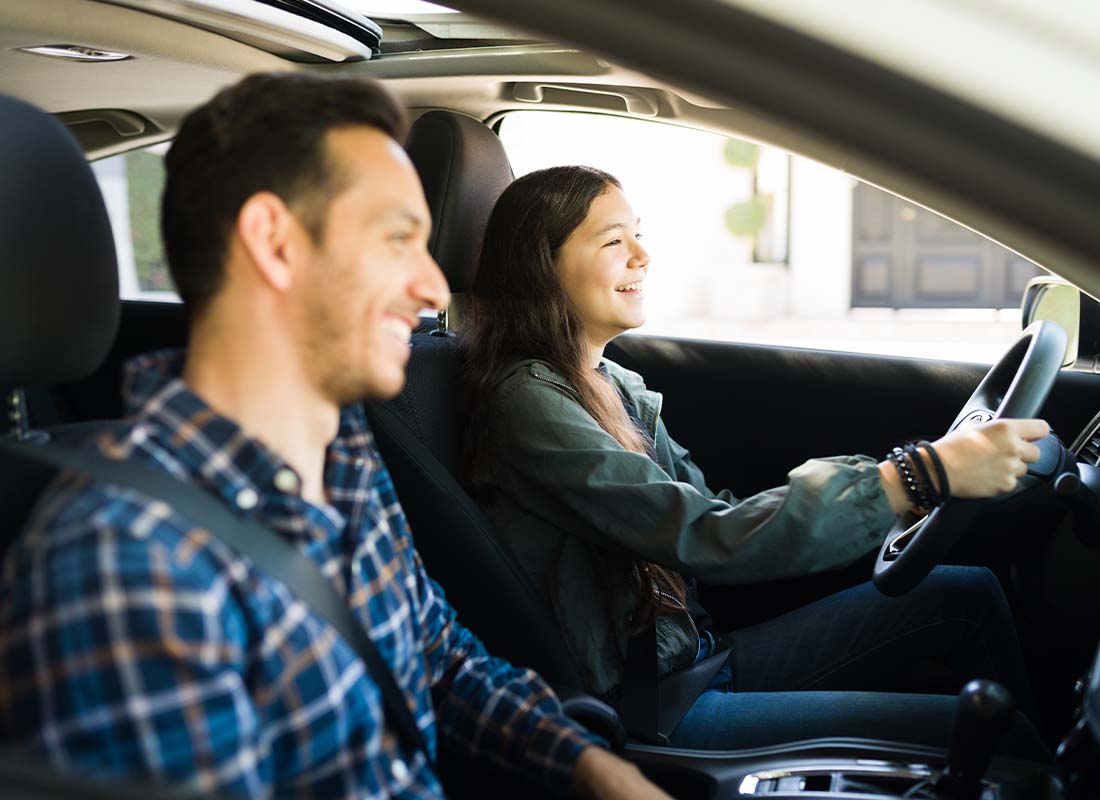 Hanover SafeTeen is a group of programs that educates new teen drivers and helps give parents peace of mind while their teens are on the road.
Peace of mind while your teen driver is on the road.
Your teen becoming a driver is an exciting time, but it can also be a time to worry. Hanover SafeTeen is designed to help ease parents' concerns for newly-licensed drivers through education, coaching, and protection.
What types of programs are included in The Hanover SafeTeen Program?
Hanover SafeTeen includes three distinct programs and a variety of resources. It's focused on helping inexperienced drivers learn to improve their skills and reduce their risk of being involved in an accident. Both parents and teens benefit from these programs through policy discounts and rewards for safe driving. A library of information is also available to assist parents in talking to their teens and setting ground rules for driving.
Step 1

Click hotspots.

Step 2

Discover risks.

Step 3

Get coverage.
Programs designed for families.
Not every family looks the same or has the same insurance needs. That's why Hanover SafeTeen allows parents to pick and choose the components that work for their unique situation. The three available options include:
teenSMART, the teen driver safety course.
SmartPath, the teen driver mobile app.
ParentChoice, the teen driver deductible option.
In addition, Hanover SafeTeen includes a wealth of information to help parents talk to their teens about safe driving, as well as ways parents can make safe choices for their teens.
Is The Hanover SafeTeen Program right for your family?
If you have a teen driver or plan to add one to the policy soon, examining your insurance coverage with one of our advisors can help you save money. More importantly, it can ensure that you're approaching this new phase of life equipped with the knowledge needed to keep your teen safe on the road.
We're happy to discuss The Hanover SafeTeen Program with you. Contact us today to learn more.
Step 1

Fill out the form.

Step 2

Review your options with us.

Step 3

Get the coverage you need.
The Hanover SafeTeen Program Quote Request
"*" indicates required fields